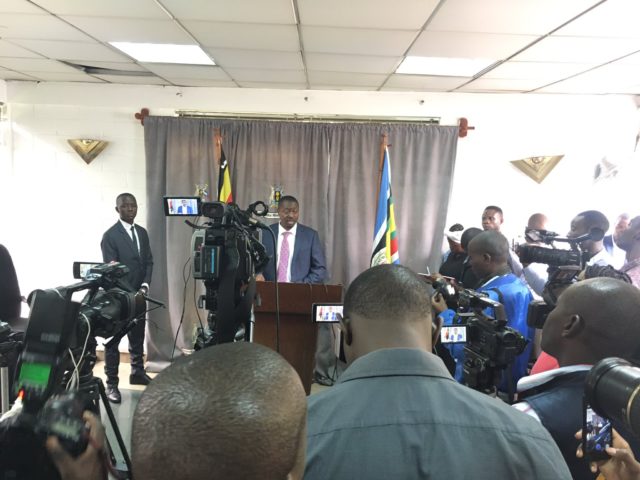 KCCA
acting director Eng. Andrew Kitaka has noted that Kampala Capital City
Authority has made remarkable achievements in various sectors of physical
planning, transport and road infrastructure, education sector, revenue
collection and gender production, community services sector since its formation
eight years ago.
While
addressing journalists at Uganda Media Centre in Kampala on Tuesday, Kitaka
revealed that Kampala Capital City Authority carried out a major institutional
reform to strengthen service delivery and attracted high skilled personnel to
plan and execute the city development.
He
said KCCA opened several health centres including Bukoto, Kawaala, Kisugu among
others which have improved the health services in terms of child immunization, tuberculosis
treatment, maternity among others.
"KCCA
has recorded a very high rate of child immunization is about 100%, actually we
have measured it at 146% because these include the refugee population in
Kampala, and this is clearly above the national target," he said.
He
stated that Kampala is now in category one of the World Health Organisation standard
and Kampala was recognized as the most improved district in TB treatment.
He
also added that over 210km of roads have been upgraded and over 500km of gravel
roads maintained while 48 roads are under construction.
"KCCA
has also been able to reconfigure and reinstall responsive traffic signals at
21 locations and these include Nakawa, Nateete, Wandegeya, Fairway, Bwaise, Kira
road, Kololo airstrip, Katikati among others," he said.
He
said all those roads have junctions fitted with new traffic signals.