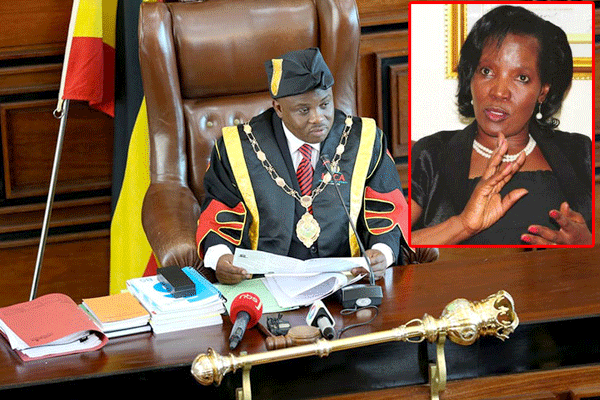 Kampala
Lord Mayor Erias Lukwago has revealed that Kampala Capital City Authority is
more likely to crack down due to a lot of debts left behind by the former KCCA
director Jenifer Musisi.
Addressing
journalists at his office in Kampala, Lukwago cursed Jenifer Musisi noting that
KCCA is now struggling with a lot of debts worth Shs100 billion that was used
by her while serving the institution.
"She
had reached at the level where the institution may crack down, I am worried, if
there is no intervention, no drastic measures taken, we will see the
institution closing down," Lukwago noted.
He
said the institution is soon closing all in the name of accumulated illegal
costs.
He
noted that this was the reason why the institution called for the comprehensive
report unfortunately when the process started members started resigning one by
one.
He
further expressed his disappointment at president Museveni over taking the
responsibilities of KCCA.
"This
is sad we should respect the institution of KCCA. We should respect the
processes provided before the law, "he noted.
He
added that president Museveni is getting involved in the issues to do with the markets,
Boda bodas among others.
He
further revealed that many people who were given jobs at KCCA, were not given
opportunity to take over their positions.
He
called upon those who applied for jobs at KCCA and went through to come over
and take their vacancies before it's too late.
"Finally,
public service has responded to the resolutions we made, so the exercise of
staff appraisals has commenced. Please those of you who passed the interviews,
please come," he said