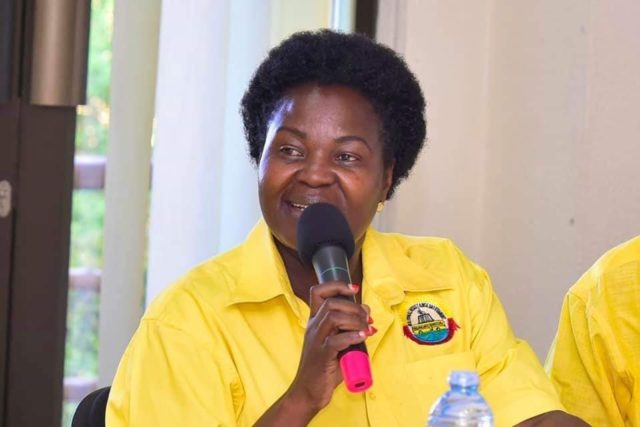 The
government Chief Whip Ruth Nankabirwa has cautioned NRM youths over the mistreating
and harassing fellow youths affiliated to People Power which is led by Kyadondo
East Member of Parliament, Robert Kyagulanyi aka Bobi Wine.
She
made the statements during an engagement with over 100 district youth councillors
at the office of Prime minister on Wednesday.
She
said that the youths who support Bobi Wine should not be treated as enemies
rather tolerate each other.
She
said that treating these youths as NRM enemies will not bear fruits other than
prompting them to defect the party hence tainting the image of the party.
She
urged NRM youths to consider those who support Bobi Wine as competitors not as
people fighting them.
She
further urged NRM youths to focus on 2021 general elections.
"I
don't encourage youths to fight one another, the most important thing is to
tolerate each other with discipline," she said.
She
urged youths to remain as a united force because it's the only way to defeat all
the NRM competitors during forth coming elections.
She
stated that the most important thing is to be patient with each other in order
to achieve the big dreams ahead of them.
"You
should not expect support from everybody, "she said.