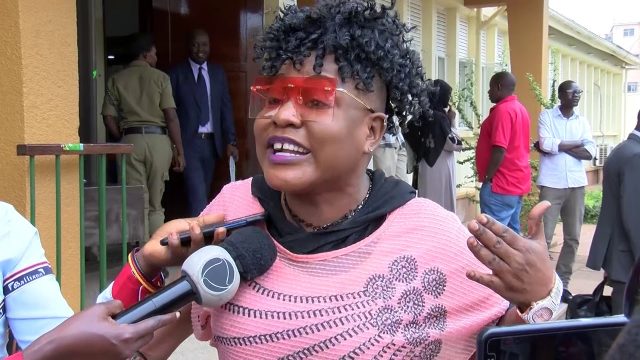 Motor
mouthed Socialite and singer Jennifer Nakanguubi alias Full Figure has attacked
Kyadondo East member of parliament alias Bobi wine for being selfish and not
caring for the people he claims to fight for.
She
made the remarks while appearing on one of the local television stations
"Bobi
Wine is working for himself, not you. If he can sleep on 40 hectares with his
family alone and claims to be fighting for Lusanja people that only need
2hectares," She said.
She
urged Ugandans not to trust and put much hope in the legislator because there
is nothing, he can offer apart from using them for his personal gains.
"Never
think that Bobi Wine is working for you. The people of Lusanja who were evicted
from their land are from his (Bobi Wine) constituency but have you ever seen
him offer even one hectare to save them?" she asked.
Full
Figure urged the youth to desist from being lured into engaging in violent
activities because the people who influence them to do so are paid to spread
violence.
She
urged the youth to always appreciate all the good things done by the regime and
stop being used by selfish politicians.
Full
Figure  is currently traversing  different 
markets to spread the gospel of NRM and 
ganging up support for President Museveni.