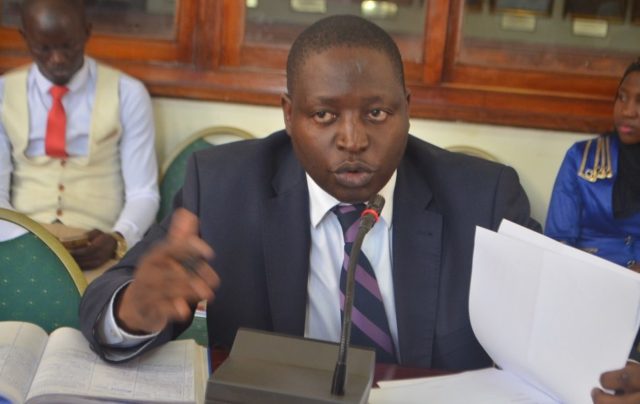 State
Minister of finance for planning David Bahati has cautioned the public against
endorsing a petition spearheaded by the opposition under People's Government
requiring 2 million signatures to take President Museveni to the international Criminal
Court (ICC)
His
comments came shortly after the Opposition under People's Government threatened
to take President Museveni and others to the International Criminal Court in
the Hague, for what they call gross violations of human rights and committing
crimes against humanity.
"Besigye
and his fellow petitioners have lost the hope of defeating Museveni and they
are now focusing on how to taint the President's image with their
petition," he said.
He
said there are selfish politicians who are trying to use and mislead the
country by deceiving the citizens for their own selfish gains.
He
urged Ugandans to refrain from such politicians and put all their effort in
developing the country.
"Do
not be fooled by people who are fighting their own selfish battles. These
petitioners are likely to come to you seeking your signatures in various ways
but please avoid them," Bahati said.
He
said that the opposition is mainly focusing on destabilising the peace that NRM
Government under Museveni has brought in place.