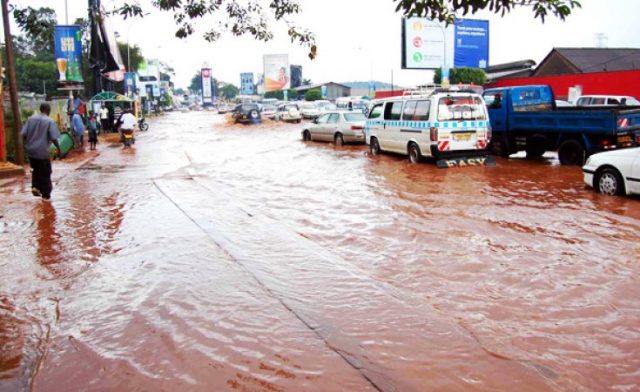 The Uganda National Meteorology Authority (UNMA) has announced that the country will continue to experience heavy rainfall until January 2020.
In a statement entitled, "Government Statement on Floods, Landslides and Windstorms Disaster Situation in the Country," UNMA said, "The second rain season has reached its peak in most parts of the country and heavy rainfall will continue upto end of December 2019."
UNMA noted that the current wave of rainfall that began in December has caused destructive flooding in several low-lying parts of the country and landslides in the mountainous parts of the country. Destructive wind and hailstorms have ravaged plantations and crops across the whole country.
This heavy rain has caused multiple landslides in the villages of Namasa, Naposhi and Shukururu in Bushika sub-county of Bududa district killing 4 people, injuring 5 and displacing over 6,000 people, and destroyed property.
The weather monitoring body attributes the shift in season on the heavy winds from the Indian Ocean that causing a lot of warming over the East African coast.
UNMA weather analyst Abubaker Kalema explained that, "The shift in season is caused by Indian Ocean Dipole (IOD) also known as the Indian Nino which has been triggered by the irregular fluctuation of sea surface temperatures leading to the extremely rainy conditions."