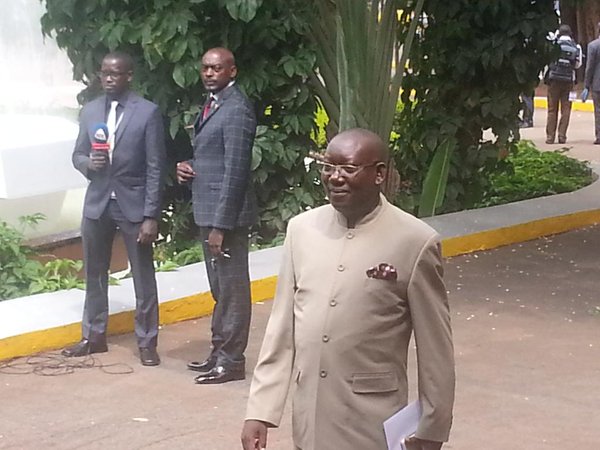 Lubaga South Member of Parliament, Kato Lubwama has advised heartbroken Eddy Kenzo to ignore Sheik Muzaata who recently told him to go and marry his mother.
Kato
Lubwama said this while giving his view on the verbal war between Sheik Muzaata
and Eddy Kenzo.
"He
should look at him like a missed call," said Lubwama before adding that; "Kenzo
doesn't sing for Muzaata but for Ugandans."
Lubwama
also asked Sheik Muzaata to leave issues of young people alone since he is very
old.
This comes after Sheik Muzaata told Kenzo to go and marry his mother since he had failed to marry singer Rema Namakula.
"We
don't care about him, we are not his parents," said Muzaata before adding that;
"The Ssemyekozo don't marry, they be there, trying to understand you and the
woman to marry needs to be like his mum, bla bla!! Are you stupid, go and marry
your mother," Muzaata roared over the weekend while attending Rema's introduction
party in Nabbingo, Wakiso district.
Kenzo
felt offended by Muzaata's words and told him to apologize or else he will
never get on any stage in Uganda to sing.
It
is worth noting that several musicians have condemned Muzaata's remarks and have
told him to apologize.