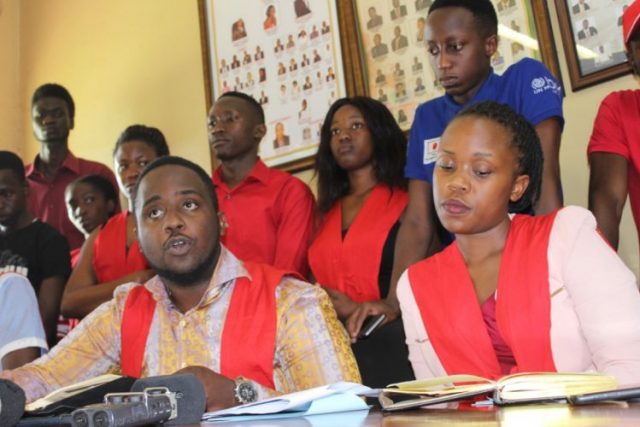 Just like Makerere University students, MUBS students have come out to give their stand on the 15% increment on tuition which was imposed on the students for the next five years. These students, led by their guild president Romulus Tusingwire, have vowed to match to Parliament in a bid to bring this issue to the attention of the higher authorities.
In a press conference which was held yesterday at the institution, the guild president brought to light the fact that education in public universities is going to be made expensive just like that in private universities which means that students shall not be having any where to lean since accessing education is going to be made quite difficult by such policies of increasing tuition which don't favour some students.
"Public universities are going to reach a point where they shall be more expensive than private universities so we shall have no pillar to lean against yet government is supposed to be a shoulder for all people to at least lean on "
He further affirmed that "the stand for the students at Makerere University Business School is that they say no to 15% tuition increment and that such policies are going to lead to an increased number of school drop outs hence making students go back to their villages."
He appealed to the ministry of education and sports to have the policy revised and vowed to fail it's implementation.
"As students who want good education, we are highly against this increment. Our stand is that we shall do anything possible to fail the implementation of this policy."
They have also accused the government of focusing on campaigning for 2021 in ghetto projects rather than investing in the education sector and addressing the challenges it's facing. They have further argued that the increasing number of legislators in the cabinet and the formation of new districts have increased a cost of government administration which has denied a chance to critical sectors such as the health and education to access sufficient funds .