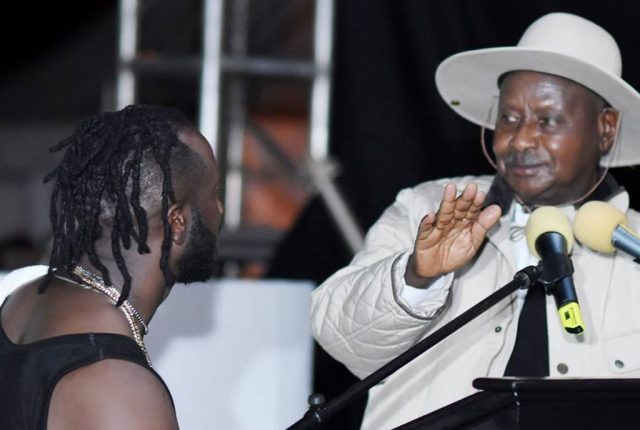 Singer Moses Sali popularly known as Bebe Cool  has revealed that President Yoweri Museveni has already won the 2021 presidential election and the party is now mobilizing for 2026 general elections. 
Bebe Cool said, the ruling NRM party now has over 80% of the total voting population on its side in the upcoming general elections in 2021.
"The NRM has already won the 2021 elections with over 80%. We are now campaigning for 2026 elections and let no one tell you that Ugandans are tired of President Museveni," Bebe Cool noted.
He also accused Kyadondo East MP Robert Kyagulanyi alias Bobi wine of misleading the young population in Uganda. 
He said Bobi wine got all of his wealth from this very regime unfortunately he is busy criticizing  with the motive to taint the image of the country.
He said Bobi Wine claims to love Ugandans but he is preaching negative sentiments on how the current regime has failed to meet people's demand which is not the right message he should tell the people.
Bebe Cool stated on social media thus after meeting the NRM supporters; As Abraham Lincon said, "You can fool all the people some times, and some people all the time, but you can't fool all the people all the time."
He added :"And by the way, these were all Ugandans in yellow, eligible to vote. As to whether this demonstration of support will be converted into another win for NRM & President Museveni in 2026 (given that the 2021 vote is already won), is something I am looking forward to witnessing"
He made the  remarks while  in South Africa, where he was meeting National Resistance Movement (NRM) supporters, who endorsed Museveni as the 2021 presidential candidate.
Meanwhile, Bobi Wine, who was also in South Africa was awarded with the Africa Freedom Award 2019 at this year's Freedom Foundation Africa Awards ceremony in Johannesburg on Friday