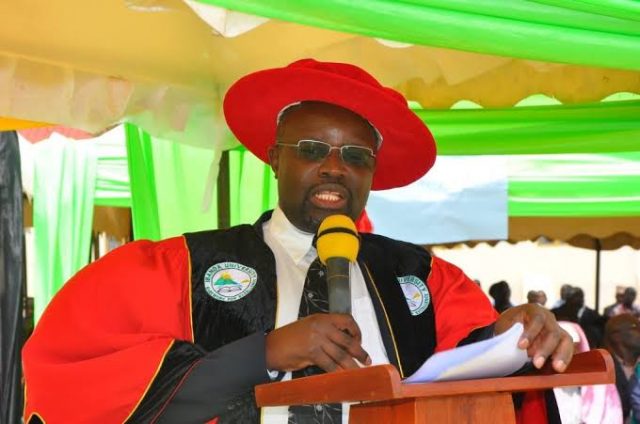 Former
presidential candidate, Prof. Venansius Baryamureeba has revealed that
President Museveni is the prophet of politics basing of the statements he made
some years back.
"He
(President Museveni) said there will not be opposition parties in 2020 and this
is happening. FDC will be much weaker in the 2021 election," he said.
He
made the remarks during a political show on Tuesday on one of the local television
stations in Kampala. 
He
further said Bobi Wine is going to be harassed in the interest of other
political players that will work in the favour of the National Resistance
Movement (NRM).
"At
the time I came in to contest for the presidency, there was confusion and
President Museveni was still benching on the party. I got 1% because I did not
have people to guard my votes at the polling stations," he said
He
noted that any party that wants to win elections come 2021 should be
progressive.
He
predicted that there is no presidential candidate who will win president
Museveni come 2021.
"When
I look at 2021, apart from President Museveni, every candidate is weak. If
Besigye does not contest in 2021, Museveni will garner more than 70% and Bobi
Wine about 5%. If Byamugisha contests, he will get 0.04% of the votes," he
said.
He
said what concerns him is that one would expect the existing political parties
to have decided on the road maps for coming up with presidential candidates.
"
The national consultations should be turned into primaries. The political
parties are getting weaker and weaker due to poor party structures. We shall
end up with some independents," he said.