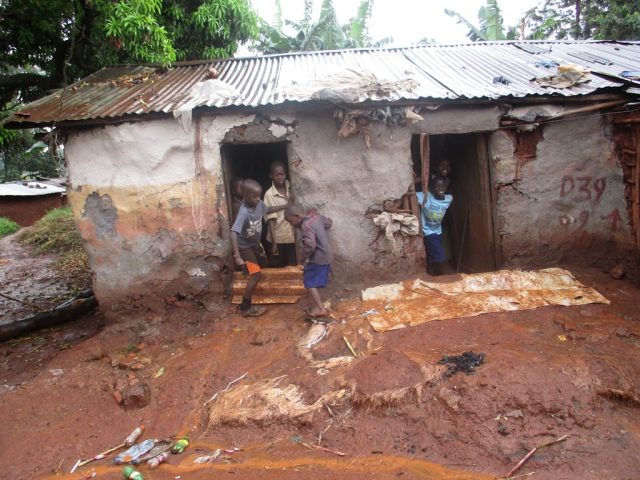 According
to the report by Uganda Bureau of Statistics (UBOS), the number of Ugandans
falling into poverty and those who have remained poor is bigger than the number
of those that have lifted themselves from poverty since 2016.
This
was revealed during the launch of the National Panel Survey and the poverty
maps of Uganda by Uganda Bureau of statistic on Thursday.
The
National Panel Survey 2018/19 indicates that 8.4% of Ugandans who were not poor
by 2016 became poor by 2019 while 8.5% who were poor remained poor, 10.5% came
out of their poverty and 75.6% who were not poor maintained their status.
This
means the number of Ugandans who remained poor is 17% compared to the 10.5% who
managed to live their status from poverty.
James
Muwonge, the director social economic survey said "Those who have consistently
remained poor are those who either have very low level of education or have no
education at all and so what they engage in, they are not even able to benefit
from different programmes."
Stephen
Baryahirwa, the principal statistics director of surveys UBOS said the poverty
mapping exercise using 2014 National Housing and population census and 2016/17
national household survey shows how the regions are faring.
"Eastern,
Central and Western region including Kampala though the poverty levels are low,
poverty increased between 12,13 ,16 and 17 while in the Northern region poverty
reduced," Baryahirwa said.
The
poverty maps of Uganda also showed that poverty in children is higher than in
the general population.
"Poor
households tend to have many children, so if you pull out from the sample, we
want to look at them separately definitely they will be more children compared
to the general population that are coming from the poor households, "he said.
The
study shows that many households continue to get poorer signalling the needs to
shift the discussion towards addressing income equality.