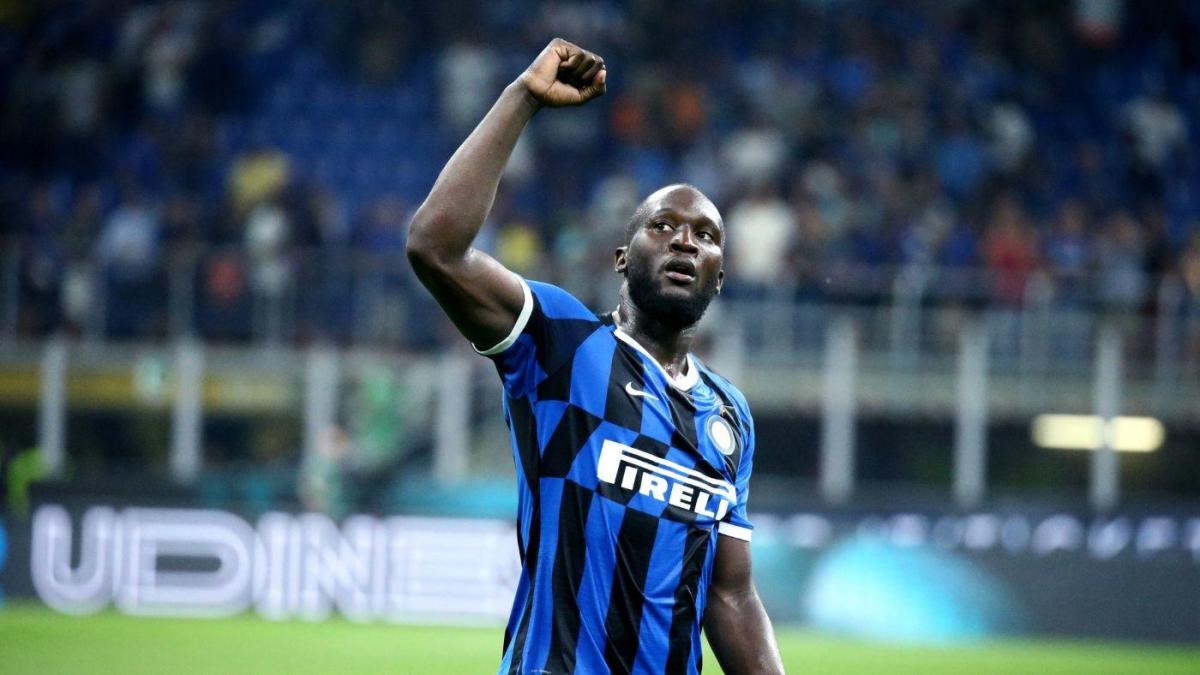 Striker Romelu Lukaku says "we are going backwards" on racism after he was racially abused by Cagliari fans while playing for Inter Milan on Sunday.
It follows incidents where Manchester United's Paul Pogba and Marcus Rashford, and Chelsea striker Tammy Abraham were abused on social media.
"As players we need to unify and make a statement on this matter," Lukaku said.
Cagliari said they were committed to "annihilating one of the worst plagues that affects football and our world".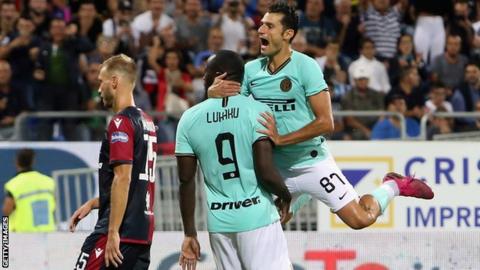 In a statement the club, whose fans have been involved in a number of racist incidents, said they were in "full solidarity" with Lukaku and pledged to "identify, isolate and ban" the "ignorant individuals whose shameful actions and behaviours are completely against" the club's values.
Serie A – which expressed "firm condemnation" of the incident – is investigating the racist abuse, which came when Lukaku scored the winning goal in a 2-1 away victory.
After scoring a 72nd-minute penalty the former Manchester United striker stood and stared at fans behind the goal – where monkey chants had come from.
"Many players in the last month have suffered from racial abuse… I did yesterday too," Lukaku in his statement.