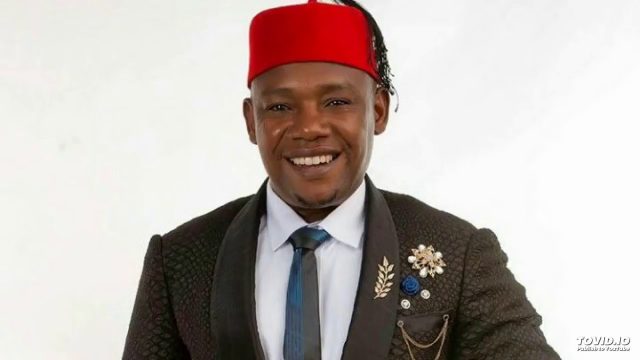 Singer  Haruna Mubiru has expressed his  regrets for featuring in the president Museveni's project song Tubonga Nawe that caused a lot of controversy in the past.
Appearing on one of the local television stations, Mubiru revealed that ever since he featured in the song, he is no longer making money as he used to do.  
"All my bookings have declined because of singing Tubonge ,now  as Cream Production are in financial crisis,  we need musical instruments, we need a bus because our bus got a mechanical problem and it's now two years, people have boycotted my music, where will I get the money?" he asked.
He said everything is becoming complicated and his ban "Cream Production my collapsed at any time due to lack of finance to run the company.
"Singing that song Tubonga Nawe has made my life a hell ,my business is not moving well.i  don't want to be given money but I want money that can be used to revive Cream production so that I can give the young people jobs," he said.
He accused Kira municipality member of parliament Ibrahim Ssemujju Nganda for rallying people  to boyctott  all the artists  who featured in song.
"Those who are still having that  mindset you are dviding  now they are spreading  hatred and disunity amongst the people of Uganda .the problem with people power they want you  to support them by force,"he said.
He also revealed some artists who song the song are also suffering like him, though he declined to mention the names.
"There are many people crying not all those who sang Tubonga nawe are  well off and happy ,those who are successful are those of Catherine Kusasira ,Bebe cool ,Dj Micheal among others,"he said.
He said he is financially crippled and he seeks for President Museveni assistance to revive the ban.
"But for us, we are suffering because of Tubonga Nawe and yet we have goods ideas that can take this country forward. You advertise a concert and people fail to come because of Tubonge Nawe," he noted.
 He however said if President Museveni gives him money, he will invest it into agriculture.