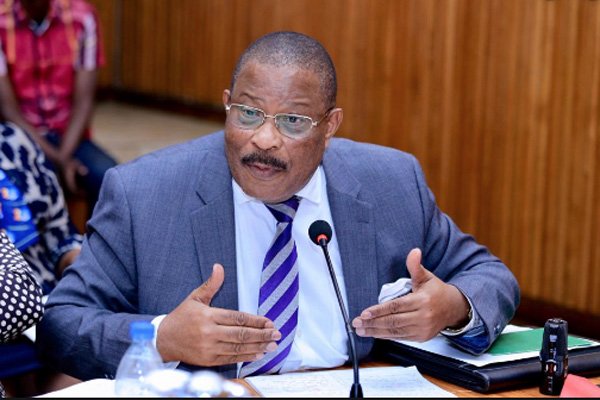 Ugandans are still shocked by the death of the chairperson Uganda Human Rights Commission (UHRC) Medie Kagawa who suddenly died on Wednesday morning while on his way to work.
Medie Kaggwa was pronounced dead at Case hospital today where he was rushed after he collapsed in his car around Mulago roundabout.
According to an eye witnesses the car had to be broken into to get him out since he was unconsciou, after which he was rushed to Case hospital where doctors tried to save him but all in vain.
Dr.Patrick Kaliika, the Medical Director at Case Hospital, told journalists that Kaggwa was brought to the hospital at about 7:55AM by a medical doctor from Mulago who found him collapsed in his car near Mulago round about.
"The car allegedly stopped suddenly and knocked the car in front of it. The car was found locked and hence broken into by bystanders," Kaliika said.
He however said, the body will be taken to Mulago hospital to carry out a postmortem, whose report will reveal the exact cause of death.
"We are taking the body to Mulago to do a postmortem to find out what exactly caused the death," the Medical Director at Case Hospital said.
Med Kaggwa was Born on April 15, 1955, he was a qualified lawyer with a Bachelor of Laws degree from Makerere University, a Diploma in Legal Practice from the Law Development Centre and a Master of Laws degree from the National University of Ireland,.
He also served as a Member of the Constituent Assembly that drafted the current 1995 Constitution and a commission of the Uganda Constitutional Commission.
Kaggwa also served as the head of the department of law at the Law Development Centre and also as the Minister in charge of political affairs in the office of the President.
He will be buried tomorrow at 2pm in Mpigi, along the Kampala- Masaka highway.